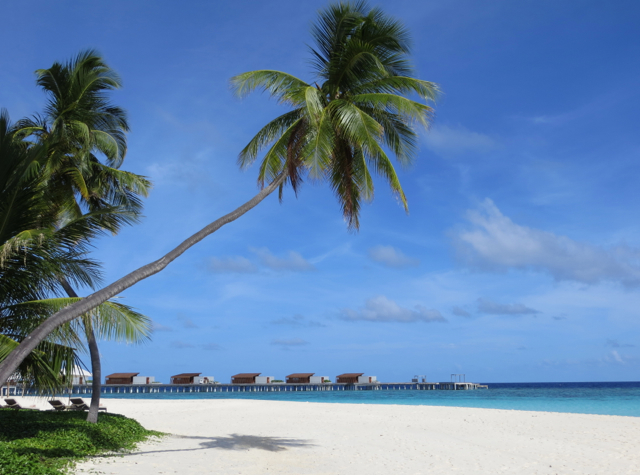 Post-United award chart devaluation, what's the strategy going forward? On my post United Award Chart Devaluation: Redeem Miles Before February 1, 2014 Peggy commented "Have you worked out your own strategy yet, if you don't mind my asking?"
While everyone's frequent flyer miles and points balances, travel plans and preferences are very individual, here's what I plan to do and am recommending to my clients with similar travel patterns to mine:
1. Large United MileagePlus Miles Balance? Redeem if Possible on First Class Partner Awards Before February 1, 2014
Of course, many of us have already planned all or most of our 2014 travel, so this may not be possible. But if you haven't yet planned all your 2014 travel, particularly international business or first class travel to Asia, Australia, the Middle East, Africa or Europe, and you have a large number of United MileagePlus miles, try to book using United miles before February 1, 2014.
2. Expect Devaluations of American AAdvantage and US Airways Dividend Miles Award Charts Within ~1 Year
I don't have any inside information, but in light of the sharp contrast between the devalued United MileagePlus award charts and the current American AAdvantage and US Air Dividend Miles charts, I wouldn't be surprised to see devaluations of those award charts within the year. We still don't know what will happen with the merger, and if it does go through, we'll probably get some months of reprieve since there will be much more pressing work in conjunction with the merger. But don't think that the current AAdvantage award charts, including the Explorer award chart, will still be at the same award levels in 2 years' time.
3. Move Bucket List Trips to Asia, Maldives, India and Middle East Forward to 2014-2015
In light of the above, I recommend that after booking pre-devaluation award travel with United MileagePlus miles, you look at moving up a bucket list trip you hope to take to Asia, the Maldives, India and the Middle East to 2015 rather than waiting. Consider flying Cathay Pacific First Class, Etihad First Class, Qantas First Class or even Qatar First Class (offered on a few routes from Europe) or Qatar Business Class.
If, as I suspect, an AAdvantage devaluation takes place at some point in 2014, you'll want to be able to use your AAdvantage miles to book a pre-devaluation award for travel in 2015. This is especially true if you want to take advantage of an AAdvantage Explorer award, say in one of the business class sweet spots in Zone 6, 7 or 8. See American AAdvantage Oneworld Explorer Award Chart and Rules.
While I'm not focused on US Air, because most of our international trips involve one way awards using different frequent flyer miles for the outbound and return, plus there are no changes allowed to US Air awards after you've started travel (also see 7 Reasons US Airways Awards Aren't A Good Deal for me), if you want to fly business class to North Asia, US Air is a great deal at 90,000 Dividend Miles roundtrip, and you can route via Europe.
4. Short Term: Earn More AAdvantage Miles and Transferable Points
While it's gotten more difficult to earn AAdvantage miles (see Citi AAdvantage: No More Churning and Bank Direct Devaluation) we're focused on earning more right now in order to book 2015 travel in 2014. I will also continue to focus our earning on transferable points, although more AMEX Membership Rewards since these can still be earned with good signup bonuses although not quite as easily as before (see AMEX Stingier: Rules for Signup Bonuses and FAQ).
5. Ongoing: Earn More AMEX Membership Rewards and Starwood Preferred Guest Points
On an ongoing basis, particularly once other airline devaluations are announced, I'll focus on earning more transferable points via AMEX Membership Rewards and Starwood Preferred Guest points. My own focus continues to be AMEX Membership Rewards points for its higher credit card signup bonuses and because points transfer either instantly or much faster than SPG points to airline partners. It's much harder to earn SPG points without a lot of Starwood stays, since the credit card bonuses are so low, although they do have the advantage of transferring to many more airline partners.
6. If Some of Your United Award Travel is Unaffected by the Devaluation, Continue to Earn 5X or More Ultimate Rewards Points
I haven't given up on Ultimate Rewards points entirely, although they have been devalued in conjunction with the United devaluation, as transfers to United MileagePlus was their highest value use. I will mainly continue to earn Ultimate Rewards points via 5X category spend bonuses–that's pretty much my lowest spend bonus threshold going forward–and higher bonuses when stacked with Ultimate Rewards Mall Deals.
7. Raise the Threshold for Keeping United and Ultimate Rewards Cards
Ink Card: Keep for 5X. I will continue to keep an Ink card for its 5X bonus on office supply store spend, since it enables us to earn 5X on all Amazon spend and some higher bonuses when combined with Ultimate Rewards Mall Deals.
Chase Freedom: Keep for 5X. I will also keep my no annual fee Freedom, solely for the 5X categories. As I wrote in my updated Best Travel Cards, I no longer use my Freedom for small everyday expenses, after the Chase Exclusives devaluation even for supposedly grandfathered members.
Chase Sapphire Preferred: Likely Close when Annual Fee Due. Given the United devaluation and that we will likely earn the United miles we want from 5X using the Ink card and Freedom 5X categories, I'll most likely close the Sapphire Preferred when it comes up for renewal. Chase almost without exception never offers retention bonuses or fee waivers for this card.
United MileagePlus Explorer: Close. I haven't spent much on this card so very unlikely a significant retention bonus will be offered.
I have never had the United Club card, but I believe very few cardholders will find it worth it to keep the card, even with a modest retention bonus.
What's your future strategy for miles and points in light of the United award chart devaluation?
Related Posts